ePraise
ePraise is our online reward points system which allows staff, pupils and parents to monitor the rewards that students receive. These points may be awarded as a result of hard work, discipline, attitude to learning, or positive social interactions, to name a few examples.
Students can spend their collected praise points in our shop situated in the library, and can buy resources for school such as stationery, sports equipment, canteen rewards and lots more, with 45 items in total currently available.
Students may also choose to transfer their points to donate to a house charity.
When logged in, pupils can see which subject and teacher has rewarded them and which category they received points in. They can view how they are performing by student, year group and house. They also have a handy access to their timetable for a quick reference. As a parent, you can also see this information and set up alerts to your phone when your child receives points in school!
Click here to access ePraise.
Parent account registration:
Having followed the link above, enter the email address you have registered with us to access your child's information.*
*If you have not provided an email or can't remember your password, you will need to request this by emailing [email protected] and providing your child's name and your contact email.
On the site, fill in the following: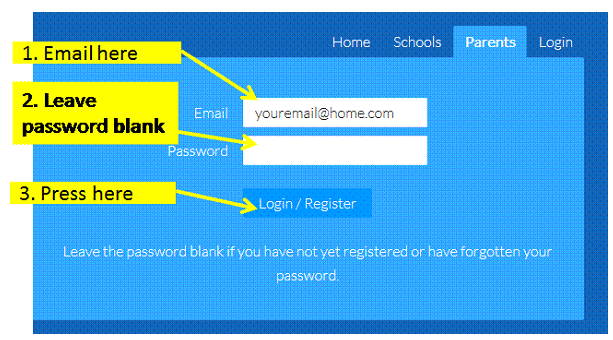 You will receive an email to the account you provided. Follow the link from there and you will be asked to set a password.
If you forget your password, you can just fill in your email and leave the password box blank and repeat the process of registration.
For further support please contact [email protected] or phone 01507 522232 and ask to speak to the IT Department.